DuVall Lawn Care, Inc. – Residential and Commercial Services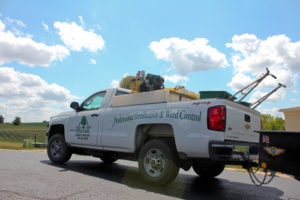 Owned and operated by Brian DuVall, DuVall Lawn Care, Inc. was founded on the premise that quality lawn care is our number one priority. The individual needs of our customers are of the utmost importance to us, which is why all of our application professionals are trained and licensed by the Missouri Department of Agriculture.
We have more than 25 years of experience in delivering superior lawn care and maintaining lawn sprinkler systems to residential and commercial properties, giving us the edge over our competitors. Don't put the value of your lawn care into less qualified hands; call DuVall Lawn Care, Inc. today!
Lawn Care Services
We realize that lawn care is an important service in which homeowners do not take lightly. The amount of trust our customers put into our hands is understood and appreciated by our entire staff and we show our appreciation of that trust by delivering the best service we possibly can. We promise to give you a thicker, greener lawn that will be strengthened by our fertilization programs and insect and weed control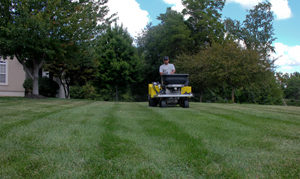 applications. Furthermore, we guarantee your satisfaction. We will do it right the first time or we will keep working until you're happy.
"…DuVall guarantees their work and if you have a problem, they'll take care of it. And by problem, I mean a weed. Can you imagine seeing a weed in your yard and calling someone to dispatch a pro to get rid of it. They're just a phone call away…" – Shane (Click here for full Yelp Review)
"We have used DuVall lawn care for more years than I can remember. They are always courteous, reliable and dependable in their fertilizer, weed control and pesticide control applications. We would recommend them to anyone to use." -Jim and Kathy
"I have used DuVall for the last 7-years @ three different locations and they have been fantastic. I tell them what I want – they do it correctly at the right time and price. I have and will continue to recommend DuVall to everyone who wants a beautiful lawn. Thanks to the entire DuVall crew for making my lawn beautiful and my life easy." -Smiley
Irrigation Services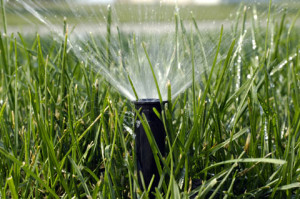 Keeping your lawn properly hydrated is no easy task.
We will make sure your sprinkler system is working properly. We can perform spring start-ups and back flow testing. We are state-certified backflow specialists. We will also prepare your system for the winter months by winterizing your irrigation system.