Our Lawn Care Services
6-Step Fertilization Program
Step One (Late Winter/Early Spring): We apply a balanced fertilizer which, replenishes the nutrients your grass may have lost during the winter, helps repair the grass from winter stress and helps the lawn green up quicker during the spring.
Step Two (Spring): A fertilizer, pre-emergent and broad-leaf weed control treatment is applied. This application helps control crabgrass, fox tail, dandelions, clover, henbit, chickweed, spurge and various other broad-leaf weeds.
Step Three (Early Summer): A balanced fertilizer and spot treatment for weeds is applied on the third step.
Grub Control (Applied with Step 3): A granular preventative for treating grub.
Step Four (Late Summer): Our fourth step includes applying an iron-enriched, slow-release fertilizer to your lawn.
Step Five (Early Fall): We apply a second round of fertilizer and broad-leaf weed control. This treatment will help the lawn recover from summer stress and dormancy.  We will also apply another round of broad-leaf weed control to prevent dandelions, clover, chickweed, spurge and various other broad-leaf weeds.
Step Six (Late Fall/Winter): Our last treatment of the season includes a fertilizer to feed the lawn through winter and provide for an early spring green up.
Weed Control
Pre-emergent herbicides are applied throughout the year to prevent weeds from appearing in your lawn. Our lawn care crew will apply six applications in the winter, spring, summer and fall to combat common weeds such as crabgrass and broad-leaf. Don't spend your time chasing down weeds with harsh chemicals.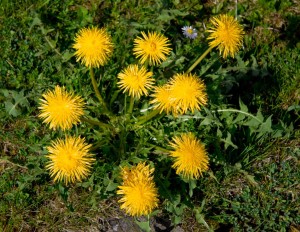 Insect Control
After all the hard work you've put into your lawn, why let it fall prey to insects? We have an effective solution to keep destructive insects out of your lawn for good. Whether it's chinch bugs, grubs, ants or sod webworms, our insect control will make certain that insects get out and stay out. Call us to take care of all your insect control needs!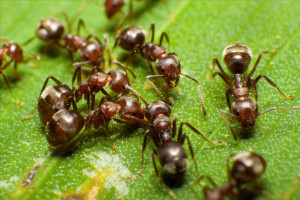 Grub Control
Grubs are "c"-shaped beetle larvae that hatch in the soil beneath your lawn. When they hatch in June, grubs feed on the roots of your grass and the grass itself. They also serve as food to other lawn pests such as moles, skunks, crows and blackbirds, which can also cause irreparable damage to your lawn. Let our technicians treat your lawn this summer with our top-notch grub control applications.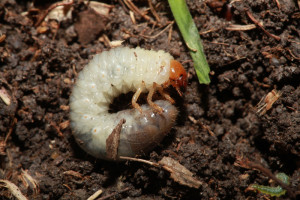 Disease & Fungus Control
Notice dry, yellowish-brown spots popping up throughout your lawn? Chances are your turf has been affected by disease or fungus. Our lawn care experts will do an assessment to see what might be ailing your lawn before recommending the best course of action to keep your turf disease- and fungus-free. Call us today for a free evaluation!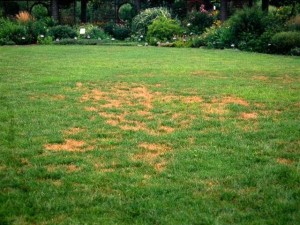 Lime Application
In order to keep the chemistry of your soil in balance, we recommend lime applications. Our lime treatments help "sweeten" your soil in areas where it might naturally be "sour" or acidic. Lime can improve your lawn's density and color, as well as help control thatch and increase root development. We generally recommend lime applications in the winter.
Aeration/Overseeding
Our aerators push through thatch or compacted layers in order to allow fertilizer, air and moisture to penetrate the roots beneath the soil. Aeration will rejuvenate your turf by allowing the roots to grow deeper. After the aeration process, we recommend overseeding during the fall to yield thicker grass with fewer weeds. If completed every 3-4 years, your lawn will stay thick and green, as well as resistant to disease.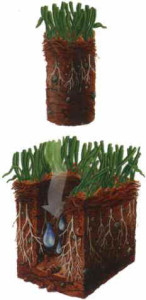 Slit Seeding
We use a machine to slice small holes into your soil while simultaneously inserting seed. This process will encourage healthier grass to grow with less weeds. Our lawn care experts will use just the right amount and kind of seed to help you achieve a healthier lawn this season. Call DuVall Lawn Care, Inc. today!
4-Application Perimeter Pest Control
We offer a solution to stop nuisance insects before they enter your home. Our perimeter pest control program consists of four applications in late spring, early summer, summer and early fall to establish an insecticide shield around your home. This will help combat infestations of fleas, ticks, ants, spiders, crickets, chiggers, wasps and more.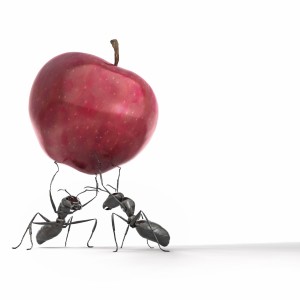 Questions??
If you have any questions or concerns please feel free to call us at 816-662-2222 or 1-800-723-4142 or Email Us.
Service Area
DuVall Lawn Care, Inc. proudly brings expert lawn service to:
 Cameron, Easton, Excelsior Springs, Gladstone, Kearney, Kansas City, Liberty, North Kansas City, Parkville, Gladstone, Lee's Summit, Independence, Raytown, Basehor, Bonner Springs,  Prairie Village, Platte City, Smithville, Trimble, Gower, Troy, Wathena,  St. Joseph, and surrounding North Kansas City Communities